How do I get a Tanzania Visa Online in 3 steps?
---

Step 1: Online Form
Apply for Tanzania e-Visa only takes less than 2 minutes, once you begin to fill the visa application form.

Step 2: Review and Pay
Our team reviews your required documents. Once your application is lodged, will send your visa via email

Step 3: Upon Arrival
Present your passport and document we provide, which is copy of pri e-Visa, to obtain the final visa.
---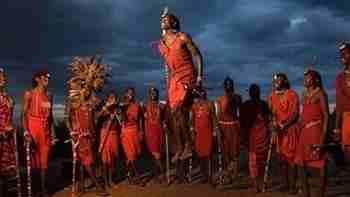 Tanzania Embassy visa online
You can now apply for an Online Visa to visit the United Republic of Tanzania (both Tanzania Mainland and Zanzibar). You are required to fill in the online. Embassy
---
Tanzania Visa Online Requirements
Passport (bio page, valid at least 6 months);
A clear Front face photo as passport
Proof of Accommodation;
Return ticket of the flight (not mandatory);
Yellow Fever Vaccination.

---
---
Tanzania Visa Online Information
Tanzania-Visa Online: It is a electronic authorization granted by a Tanzania Immigration to a eligible foreign nationals, allowing them entering the country, remain within, or to leave the country. The eVisa system allows visa applicants /international travellers to apply for their Tanzania visa in the easiest way through anywhere in the world. Types of Tanzania visa: Single Entry visa for 30 days, Multiple Entry visa for 90 days, business visa, Transit visa and Referral Visa. Simplified procedure to visitors from worldwide. Application Form
---
Types of Tanzania eVisa Online
1, Single entry 30 days Tanzania Visa: This type of Tanzania visa (Single Entry Visa) is granted to foreign nationals for the purposes of Visit, Tourism, Leisure, Holiday, attending Conference, Humanitarian and charity activities, Family Visit, Health Treatment or any other purpose any other related activities. Single entry visa immigration requirements
---
Tanzania Multiple Visa Online 90 days: This evisa may be issued to foreign visitors who come for Official visits, Government Missions, family re-union or any other circumstances as may be determined by the Office of the Commissioner General of Immigration, which call for frequent visits to the United Repubpc of Tanzania. These are like Directors of Companies registered in Tanzania who do not reside in the country, Spouse or member of a family (Family re-union), Bilateral Agreement Representatives, Private or Government Consultants, etc. Check Multiple Entry Visa Requirements Online
Tanzania Business Visa: Tanzania Single Business Entry Visa: This visa may be issued to those expatriates who wish to come for short-term assignments which in any way do not exceed 90 days. It may be issued to such foreign expatriates so as to allow them to enter in the United Repubpc of Tanzania for the following purposes. Apply here
---
Eligible Countries for Tanzania Visa on Arrival
An E- Visa for Tanzania can be applied online by people from over 150 different countries. This electronic visa type, once issued, permits the holder to travel to Tanzania and Zanzibar for tourism and leisure, as well as to visit family and friends.
---
Tanzania Tourist Visa Policy
The Tanzania tourist visa policy, which includes the visa laws for the Zanzibar Archipelago,
states that roughly 40 nationalities may visit the country for tourism without obtaining a visa, for short stays.
However, all other foreign citizens traveling to Tanzania or Zanzibar for tourism or leisure need a visa.
The Tanzania online visa for tourism is quick and easy to obtain. It avoids any unnecessary trips to diplomatic missions to deal with visa paperwork, while giving travelers the peace of mind that they have an approved visa before arriving at the Tanzanian border.
This system also allows the applicant to pay the fee electronically, while a visa on arrival fee must be paid in US cash currency.
Although some nationalities may be able to get a visa on arrival for Zanzibar at border control in the country, this can involve long waits. It also runs the risk of being denied entry if there is an issue with the application. Those who are eligible to apply for the tourist visa online generally choose this option.
Those not eligible for these visa options are required to apply for a Tanzania tourist visa from the nearest Tanzanian embassy or consulate.
Find below further information about the requirements for traveling to Tanzania and Zanzibar for your nationality.
---
Tanzania eVisa
The Tanzania eVisa is an electronic visa, introduced in November 2018, which allows eligible foreign citizens to obtain travel authorization exclusively online.
It eliminates the need to visit a diplomatic mission of Tanzania in person to submit a visa application or queue upon arrival at the Tanzanian border.
There are over 150 nationalities that can apply for an eVisa for Tanzania online. Once approved, this electronic visa type allows the holder to visit both Tanzania and Zanzibar for purposes of tourism and leisure, or for visiting family and friends.
A Tanzania tourist eVisa is issued as a single–entry visa for a stay of up to 30 days for the majority of eligible citizens, and has a total validity of 90 days from the date of arrival.
Citizens of the United States only may be issued a multiple–entry Tanzania visa online, which permits multiple stays of a maximum of 90 days within every 180-day period. The eVisa for US citizens is valid for 1 year from the date of arrival.
The online application for an eVisa is simple and can be completed with basic information in just a few minutes. Once processed, the approved online visa is sent to the applicant's email. They must then print a copy of both the Approved Visa Grant Notice and Visa Application Notification letter.
These documents can then be presented to Tanzanian immigration control at select points of entry, alongside a completed Tanzania Entry Arrival declaration form and the same passport used for the visa application, to gain entry to the country.
Find below a full list of the nationalities who can obtain an online visa for Tanzania.
Tanzania eVisa Eligible countries
Citizens from the countries listed below are eligible to apply online to enter Tanzania. Nationals wishing to travel to Tanzania require a visa. Travellers to Tanzania or Zanzibar can use the online version of the visa for a stay of up to 30 days.
---
Aland Islands
Albania
Algeria
American Samoa
Andorra
Angola
Antarctica
Argentina
Armenia
Aruba
Australia
Austria
Bahrain
Belarus
Belgium
Benin
Bhutan
Bolivia
Bonaire
Bosnia and Herzegovina
Brazil
Bulgaria
Burkina Faso
Burundi
Cambodia
Cameroon
Canada
Cape Verde
Central African Republic
Chile
China
Colombia
Comoros
Congo
Costa Rica
Croatia
Cuba
Curacao
Czech Republic
Democratic/R of the Congo
Denmark
Dominican Republic
Ecuador
Egypt
El Salvador
Estonia
Faroe Islands
Federated States of Micronesia
Fiji
Finland
France
French Guiana
French Polynesia
Gabon
Georgia
Germany
Greece
Greenland
Guadeloupe
Guam
Guatemala
Guinea
Guinea-Bissau
Haiti
Honduras
Hungary
Iceland
India
Indonesia
Ireland
Israel
Italy
Ivory Coast
Japan
Jordan
Kuwait
Kyrgyzstan
Laos
Latvia
Liberia
Libya
Liechtenstein
Lithuania
Luxembourg
Macedonia
Maldives
Marshall Islands
Martinique
Mayotte
Mexico
Moldova
Monaco
Mongolia
Montenegro
Morocco
Myanmar
Nepal
Netherlands
New Caledonia
New Zealand
Nicaragua
Niue
North Korea
Northern Mariana Islands
Norway
Oman
Palau
Panama
Paraguay
Peru
Philippines
Pitcairn Islands
Poland
Portugal
Puerto Rico
Qatar
Reunion
Russian Federation
Saint Barthelemy
Saint Martin
Saint Pierre and Miquelon
San Marino
Sao Tome and Principe
Saudi Arabia
Serbia
Sint Maarten
Slovakia
Slovenia
South Georgia and the South Sandwich Islands
South Korea
South Sudan
Spain
Sudan
Suriname
Svalbard and Jan Mayen
Sweden
Switzerland
Taiwan
Thailand
Timor-Leste
Togo
Tunisia
Turkey
Ukraine
United Arab Emirates
United Kingdom
United States
United States Virgin Islands
Uruguay
Vatican City
Venezuela
Vietnam
Wallis and Futuna
---
Tanzania eVisa Ports of Entry
Holders of a Tanzania eVisa are able to enter Tanzania and Zanzibar via any seaport, as well as at the following select points of entry:
By Air

Julius Nyere International Airport
Kilmanjaro International Airport
Abeid Amani Karume International Airport
Land

Namanga Border Crossing
Tunduma Border Crossing
---
Visa on Arrival
A Tanzania visa on arrival is a type of travel document that must be obtained upon arrival at a border entry checkpoint in either Tanzania or Zanzibar.
There is currently only one nationality that must obtain visa on arrival to enter Tanzania and Zanzibar. All other visa-required nationalities are able to easily apply for an eVisa online, otherwise they must apply for a Tanzania embassy visa.
Obtaining a visa on arrival in Tanzania involves standing in line at the border to complete an application and can involve lengthy waits.
Furthermore, the Tanzanian visa on arrival fee cannot be paid with debit or credit card. It is necessary for travelers to bring USD banknotes with them to pay the fee in cash. Other cash currencies are not accepted.
The length of stay permitted with a visa on arrival is determined on a case-to case basis at ports of entry, by an individual Tanzania immigration agent.
For these reasons, those who are also eligible for the eVisa choose this convenient online option instead.
Those who submit an online visa application are able to pay the fee electronically, and are granted expedited entry to the country upon arrival, bypassing the visa on arrival queues.
Below, you can find a complete list of the countries required to obtain a visa on arrival for entry to Tanzania.
Visa on Arrival: Country list
---
Embassy or Consular Visa Required
Citizens of over 40 countries are required to obtain an embassy visa for Tanzania (also known as a Referral visa) in advance of travel, regardless of the intended purpose or duration of the stay.
These nationalities must have an approved visa to travel to Tanzania and Zanzibar, as they require the approval of the Tanzanian Commissioner-General of Immigration or the Commissioner of Immigration for Zanzibar.
It is also necessary for all stateless persons or refugees holding Vienna Convention documents to obtain a Referral visa before traveling to Tanzania.
A Tanzanian referral category visa can be applied for online on the government web portal, but it it is necessary to attach a variety of supporting documentation.
This includes a cover/invitation letter from a host in Tanzania, which must contain the host's contact information such as full address and phone number.
Travelers are recommended to submit a Referral Visa application at least 2 months in advance of the intended arrival date, to guarantee sufficient processing time.
Those who apply for a Tanzania Referral visa are advised not to make any flight or accommodation arrangements for their trip until the visa approval is confirmed.
Citizens of visa-free or eVisa countries who wish to visit for a purpose and duration other than those permitted with their entry type must also obtain an embassy visa for Tanzania.
It may be necessary to make an appointment in advance and bring a range of supporting documents depending on the purpose of the stay, for example to work or study.
Check the list below to see if you require an embassy visa in advance to visit Tanzania.
List of Countries which their Nationals require Referral Visa.
Afghanistan
Abkhazia
Azerbaijan
Bangladesh
Chad
Chad
Djibouti
Equatorial Guinea
Eritrea
Ethiopia
Kyigten Republic
Kazakhstan
Lebanon
Mali
Mauritania
Niger
Palestine
Senegal
Somalia
Sri Lanka
Somali land
Tajikistan
Turkmenistan
Uzbekistan
Sierra Leone
Somalia
Stateless persons or persons with refugee status.
---
Transit Visa Required
Visa-required citizens who are transiting through the United Republic of Tanzania to another destination, and planning to leave the airport and stay up to 7 days, are required to apply for a Tanzanian transit visa.
Travelers submitting a transit visa for Tanzania application may be asked to provide evidence of an onward flight ticket and/or proof of a valid visa for the country of final destination.
Once approved, a transit visa for Tanzania is only valid for the purpose of transiting through the country, and is not valid as a tourist visa.
---
Visa Not Required
A visa is not required to enter Tanzania from around 50 nations around the world. Citizens of these countries are able to enter Tanzania visa-free for a stay of up to 90 days.
This includes citizens of a number of countries in southern and eastern Africa. Travelers from these territories are only required to present a current passport, valid for at least 6 months from the date of entry, to gain visa-exempt entry to Tanzania.
However, for stays over 3 consecutive months, these same citizens will be required to apply for a visitor visa, or other visa type depending on the purpose of travel, from their nearest Tanzanian diplomatic office.
Nationals of Brazil, China, India, or Turkey, who hold a diplomatic, service, official, or special passport, are also granted visa-exempt access to Tanzania and do not need a visa.
Certain citizens of foreign countries are also able to apply for a Visa Exemption Certificate for Tanzania free of charge.
This option is available to diplomats, spouses and dependent children of diplomats, foreign expatriates involved in government projects, and students from East African Community (EAC) member states.
The Tanzania Visa Exempt Certificate application involves supplying a range of supporting documents depending on the status of the applicant, which may include a cover letter, a copy of a work permit, and birth certificate copies.
Check the list below to find out if you come from a visa not required country for Tanzania.
---
Visa Not Required: Country list
---
Antigua and Barbuda
Anguilla
Ashmore & Certie Island
Bahamas
Barbados
Bermuda
Belize
Brunei
British Virgin Island
British Indian Ocean Territory
Botswana
Cyprus
Channel Island
Cocoas Island
Cook Island
Christmas Island
Dominica
Falkland Island
Gambia
Ghana
Gibraltar
Grenada
Guernsey
Guyana
Heard Island
Hong Kong
Isle of man
Jamaica
Isle of man
Kenya
Kiribati
Lesotho
Macao
Madagascar
Malawi
Malaysia
Malta
Mauritius
Montserrat
Mozambique
Namibia
Nauru
Naue Island
Norfolk Island
Papua New Guinea
Ross Dependency
Romania
Rwanda
Saint Kitts and Nevis
Saint Lucia
Samoa
Saint Vincent and the Grenadines
St. Helana
Seychelles
Singapore
Solomon Islands
South Africa
Swaziland
Turks & Caicos
Tokelan
Tonga
Trinidad and Tobago
Tuvalu
Uganda
Vanuatu
Zambia
Zimbabwe
---
Tanzania Multiple Entry Visa for American Citizens
Multiple issued to American citizens: who wish to go for Holiday or Tourism purposes, as they are not entitled to ordinary Visa. The maximum validity of this Visa is 12 months. However, the holder of the Multiple Visa cannot stay in the country for twelve (12) consecutive months. They are required to leave the country at most every three months. American nationals, they are required apply for this type of Visa. American nationals who wish to visit Tanzania for tourism or holiday purposes, they are required apply for this type of Visa Apply here.
Tanzania Visa Validity
The validity period of the Single Entry eVisa is 90 days after arrival, while for the multiple entry eVisa, the validity period is 1 year after arrival. However, under the Multiple Entry eVisa, visitors can only stay up to 90 days Per Entry. Check Tanzania Business Visa. Visa Validity
Tanzania Visa Extensions To extend your e visa, you need to visit the immigration center which is located in Dar es Salaam. It is not possible to extend the validity online, as of now. Therefore, to extend your visa, you need to visit the immigration centre there, and fill out the application form. Visa Extensions
---
---
Compulsory Vaccine for Tanzania
Proof of Yellow fever vaccination is required for all passengers arriving in Tanzania from the following countries:
Angola, Argentina, Benin, Bolivia, Brazil, Burkina Faso, Burundi, Cameroon, Central African Republic, Chad, Colombia, Republic of the Congo, Democratic Republic of the Congo, Côte d'Ivoire, Ecuador, Equatorial Guinea, Ethiopia, French Guiana, Gabon, Gambia, Ghana, Guinea, Guinea-Bissau, Guyana, Kenya, Liberia, Mali, Mauritania, Niger, Nigeria, Panama, Paraguay, Peru, Rwanda, Senegal, Sierra Leone, South Sudan, Sudan, Suriname, Togo, Trinidad and Tobago, Uganda, Venezuela, Zambia.
Individuals arriving from any country listed above who intends to spend more than 12 hours in transit through Tanzania, or leave the immediate area of the airport, must be in possession of a valid Yellow Fever Certificate.
---
---
Tanzania visa check for all Citizens
| | |
| --- | --- |
| Travel purpose | Tourism, Short-term assignments, |
| Validity | Maximum stay of 30 days |
| Destination | Mainland Tanzania and/or Zanzibar |
| Mandatory | For all citizens eligible |
---
Tanzania Travel Update

Other related information for applying for a Tanzania tourist visa: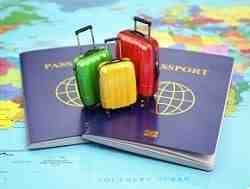 Tanzania Visa and COVID-19 PCR test
Quarantine Requirements
If you test positive for COVID-19 on arrival, you will be required to self-isolate for 14 days. You should comply with any additional screening measures.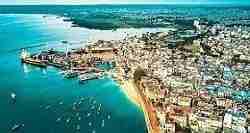 Tanzania Visa Online
Visit Zanzibar City
Bitters cliche tattooed 8-bit distillery mustache. Keytar succulents gluten-free vegan church-key pour-over seitan flannel.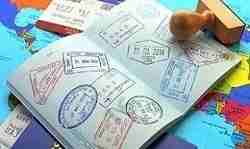 Tanzania visa on arrival
Obtain a Visa on Arrival in Tanzania
The Tanzania tourist visa on arrival must be paid at the border and usually costs approximately USD 50, although it can cost up to USD 100.
---
Disclaimer
This website www.visa-tanzania.com is not affiliated with the Tanzania Government, If you prefer, you may also present your application directly on the website of the Tanzania Embassy here . Our professional travel assistance services include: support and submission of your visa application to Tanzania immigration, providing information regarding application status and results via email or similar types of communication. The prices charged 63 or 55, covers the costs for the our services, as well as the help and assistance of visa for the duration of this application. Note: Government fees, which shall be paid at one of the dedicated e-Visa counters in any of the following 2 currencies: USD dollar, or kwanzas.
---