How do I get a Tanzania Visa Online in 3 steps?
---

Step 1: Online Form
Apply for Tanzania e-Visa only takes less than 2 minutes, once you begin to fill the visa application form.

Step 2: Review and Pay
Our team reviews your required documents. Once your application is lodged, will send your visa via email

Step 3: Upon Arrival
Present your passport and document we provide, which is copy of pri e-Visa, to obtain the final visa.
---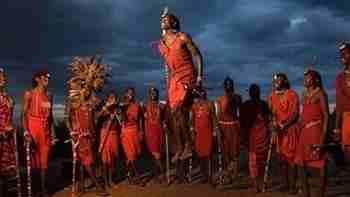 Tanzania Embassy visa online
You can now apply for an Online Visa to visit the United Republic of Tanzania (both Tanzania Mainland and Zanzibar). You are required to fill in the online. Embassy
---
Tanzania Visa Online Requirements
1, Passport (bio page, valid at least 6 months);
2, A clear Front face photo as passport
3, Cover/invitation letter from a host in Tanzania
4, Proof of Accommodation;
5, Return ticket of the flight (not mandatory);
6, Yellow Fever Vaccination.

---
---
Embassy or Consular Visa Required
Embassy or Consular Visa Required: It is a electronic authorization granted by a Tanzania Immigration to a eligible foreign nationals, allowing them entering the country, remain within, or to leave the country. Types of Tanzania visa: Single Entry visa for 30 days, Multiple Entry visa for 90 days, business visa, Transit visa and Referral Visa. Simplified procedure to visitors from worldwide. Application Form
---
Citizens of over 40 countries are required to obtain an embassy visa for Tanzania (also known as a Referral visa) in advance of travel, regardless of the intended purpose or duration of the stay.
These nationalities must have an approved visa to travel to Tanzania and Zanzibar, as they require the approval of the Tanzanian Commissioner-General of Immigration or the Commissioner of Immigration for Zanzibar.
It is also necessary for all stateless persons or refugees holding Vienna Convention documents to obtain a Referral visa before traveling to Tanzania.
A Tanzanian referral category visa can be applied for online on the government web portal, but it it is necessary to attach a variety of supporting documentation.
This includes a cover/invitation letter from a host in Tanzania, which must contain the host's contact information such as full address and phone number.
Travelers are recommended to submit a Referral Visa application at least 2 months in advance of the intended arrival date, to guarantee sufficient processing time.
Those who apply for a Tanzania Referral visa are advised not to make any flight or accommodation arrangements for their trip until the visa approval is confirmed.
Citizens of visa-free or eVisa countries who wish to visit for a purpose and duration other than those permitted with their entry type must also obtain an embassy visa for Tanzania.
It may be necessary to make an appointment in advance and bring a range of supporting documents depending on the purpose of the stay, for example to work or study.
Embassy or Consular Visa Required
Check the list below to see if you require an embassy visa in advance to visit Tanzania.
List of Countries which their Nationals require Referral Visa.
Afghanistan
Abkhazia
Azerbaijan
Bangladesh
Chad
Chad
Djibouti
Equatorial Guinea
Eritrea
Ethiopia
Kyigten Republic
Kazakhstan
Lebanon
Mali
Mauritania
Niger
Palestine
Senegal
Somalia
Sri Lanka
Somali land
Tajikistan
Turkmenistan
Uzbekistan
Sierra Leone
Somalia
Stateless persons or persons with refugee status.
---
---
Compulsory Vaccine for Tanzania
Proof of Yellow fever vaccination is required for all passengers arriving in Tanzania from the following countries:
Angola, Argentina, Benin, Bolivia, Brazil, Burkina Faso, Burundi, Cameroon, Central African Republic, Chad, Colombia, Republic of the Congo, Democratic Republic of the Congo, Côte d'Ivoire, Ecuador, Equatorial Guinea, Ethiopia, French Guiana, Gabon, Gambia, Ghana, Guinea, Guinea-Bissau, Guyana, Kenya, Liberia, Mali, Mauritania, Niger, Nigeria, Panama, Paraguay, Peru, Rwanda, Senegal, Sierra Leone, South Sudan, Sudan, Suriname, Togo, Trinidad and Tobago, Uganda, Venezuela, Zambia.
Individuals arriving from any country listed above who intends to spend more than 12 hours in transit through Tanzania, or leave the immediate area of the airport, must be in possession of a valid Yellow Fever Certificate.
---
---
Tanzania visa check for all Citizens
| | |
| --- | --- |
| Travel purpose | Tourism, Short-term assignments, |
| Validity | Maximum stay of 30 days |
| Destination | Mainland Tanzania and/or Zanzibar |
| Mandatory | For all citizens eligible |
---
Tanzania Travel Update

Other related information for applying for a Tanzania tourist visa: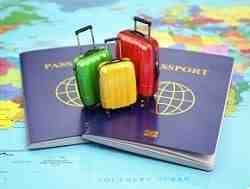 Tanzania Visa and COVID-19 PCR test
Quarantine Requirements
If you test positive for COVID-19 on arrival, you will be required to self-isolate for 14 days. You should comply with any additional screening measures.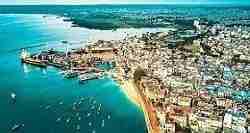 Tanzania Visa Online
Visit Zanzibar City
Bitters cliche tattooed 8-bit distillery mustache. Keytar succulents gluten-free vegan church-key pour-over seitan flannel.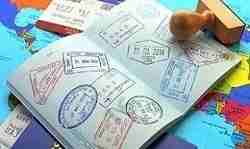 Tanzania visa on arrival
Obtain a Visa on Arrival in Tanzania
The Tanzania tourist visa on arrival must be paid at the border and usually costs approximately USD 50, although it can cost up to USD 100.
---
Disclaimer
This website www.visa-tanzania.com is not affiliated with the Tanzania Government, If you prefer, you may also present your application directly on the website of the Tanzania Embassy here . Our professional travel assistance services include: support and submission of your visa application to Tanzania immigration, providing information regarding application status and results via email or similar types of communication. The prices charged 63 or 55, covers the costs for the our services, as well as the help and assistance of visa for the duration of this application. Note: Government fees, which shall be paid at one of the dedicated e-Visa counters in any of the following 2 currencies: USD dollar, or kwanzas.
---