How do I get a Tanzania Visa Online in 3 steps?
---

Step 1: Online Form
Apply for Tanzania e-Visa only takes less than 2 minutes, once you begin to fill the visa application form.

Step 2: Review and Pay
Our team reviews your required documents. Once your application is lodged, will send your visa via email

Step 3: Upon Arrival
Present your passport and document we provide, which is copy of pri e-Visa, to obtain the final visa.
---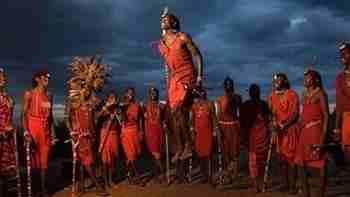 Tanzania Embassy visa online
You can now apply for an Online Visa to visit the United Republic of Tanzania (both Tanzania Mainland and Zanzibar). You are required to fill in the online. Embassy
---
Tanzania Visa Online Information
Tanzania-Visa Online: It is a electronic authorization granted by a Tanzania Immigration to a eligible foreign nationals, allowing them entering the country, remain within, or to leave the country. The eVisa system allows visa applicants /international travellers to apply for their Tanzania visa in the easiest way through anywhere in the world. Types of Tanzania visa: Single Entry visa for 30 days, Multiple Entry visa for 90 days, business visa, Transit visa and Referral Visa. Simplified procedure to visitors from worldwide. Application Form
---
Types of Tanzania eVisa Online
1, Single entry 30 days Tanzania Visa: This type of Tanzania visa (Single Entry Visa) is granted to foreign nationals for the purposes of Visit, Tourism, Leisure, Holiday, attending Conference, Humanitarian and charity activities, Family Visit, Health Treatment or any other purpose any other related activities. Single entry visa immigration requirements
---
Tanzania visa on arrival countries Fast Approved

Welcome to Tanzania Electronic Visa Application System! ... You can now apply for an Online Visa to visit the United Republic of Tanzania. Check if your country is eligible for Tanzania online visa.
---
Tanzania visa check
| | |
| --- | --- |
| Travel purpose | Tourism, Short-term assignments, |
| Validity | Maximum stay of 30 days |
| Destination | Mainland Tanzania and/or Zanzibar |
| Mandatory | For all citizens eligible |