How do I get a Tanzania visa in 3 steps?
---
Step 1: Online Form
Apply for Tanzania e-Visa only takes less than 2 minutes, once you begin to fill the visa application form.
Step 2: Review and Pay
Our team reviews your required documents. Once your application is lodged, will send your visa via email
Step 3: Upon Arrival
Present your passport and document we provide, which is copy of pri e-Visa, to obtain the final visa.
---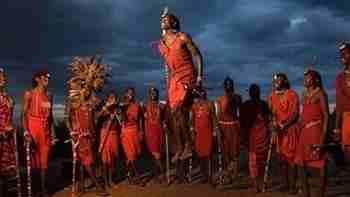 Tanzania Embassy visa online
You can now apply for an Online Visa to visit the United Republic of Tanzania (both Tanzania Mainland and Zanzibar). You are required to fill in the online. Embassy
---
Tanzania Visa Requirements
Passport (bio page, valid at least 6 months);
A clear Front face photo as passport
Proof of Accommodation;
Return ticket of the flight (not mandatory);
Yellow Fever Vaccination.

---
---
Tanzania Business Visa Application
Applicants must complete the Tanzania Visa application form then provide the relavant process documents via email. Within 3-7 business days, Tanzania approval eVisa will send to your provided email in attach PDF. Passport must be at least 6 months validity from the date of arrival. Visa Application Form
---
Agency Service, Online Support
We are here to assist you and took over the endless stress work while dealing with your Tanzania visa application Support 24 hours. Please do not hesitate to contact us, We are 24&& Client Care.
Tanzania Visa Business Information
Tanzania Business Visa: Tanzania Single Business Entry Visa: This visa may be issued to those expatriates who wish to come for short-term assignments which in any way do not exceed 90 days. It may be issued to such foreign expatriates so as to allow them to enter in the United Repubpc of Tanzania for the following purposes. Apply here
Tanzania Business Visa Use for
1. To conduct special assignments such as fixing/repairing machines or to run short term training, etc.
2. To conduct short time professional roles such as auditing accounts, making feasibility studies, establishing professionals and business contacts, making arrangements for investments during the startup period etc.
3. To conduct any other short term lawful business-related task recognised by the laws of the country and as may be determined by the issuing authority.
Business visa will be issued at the Immigration Headquarters, Dar Es Salaam, the Immigration Head Office, Zanzibar, Entry Points and Tanzanian Consular Offices abroad.
NB: This Visa is neither renewable nor extendable unless a special pemission is granted by the Commissioner General of immigration.
Tanzania Business Visa Requirement

1. Copy of the apppcant's valid passport (biographic data page, at least 6 months);
2. A work contract or invitation letter or any proof of the work/assignment to be performed within a period not exceeding three months;
3. 250 USD visa fee;
4. Return ticket of the flight;
---
Other Types of Tanzania eVisa
1, Single entry 30 days Tanzania Visa: This type of Tanzania visa (Single Entry Visa) is granted to foreign nationals for the purposes of Visit, Tourism, Leisure, Holiday, attending Conference, Humanitarian and charity activities, Family Visit, Health Treatment or any other purpose any other related activities. Single entry visa immigration requirements
---
Other Tanzania Visa Validity
The validity period of the Single Entry eVisa is 90 days after arrival , while for the multiple entry eVisa, the validity period is 1 year after arrival. However, under the Multiple Entry eVisa, visitors can only stay up to 90 days Per Entry. Check Tanzania Business Visa. Visa Validity
Tanzania Visa Extensions To extend your e visa, you need to visit the immigration center which is located in Dar es Salaam. It is not possible to extend the validity online, as of now. Therefore, to extend your visa, you need to visit the immigration centre there, and fill out the application form. Visa Extensions
---