كيف يمكنني الحصول على تأشيرة تنزانيا في 3 خطوات؟
---
الخطوة 1: النموذج عبر الإنترنت
التقدم بطلب للحصول على تأشيرة تنزانيا الإلكترونية يستغرق فقط أقل من 2 دقيقة، بمجرد البدء في ملء نموذج طلب التأشيرة. .
الخطوة 2: المراجعة والدفع
يقوم فريقنا بمراجعة المستندات المطلوبة. بمجرد تقديم طلبك ، سيتم إرسال تأشيرتك عبر البريد الإلكتروني
الخطوة 3: عند الوصول
قدم جواز سفرك والمستند الذي نقدمه ، وهو نسخة من تأشيرة pri الإلكترونية ، للحصول على التأشيرة النهائية.
---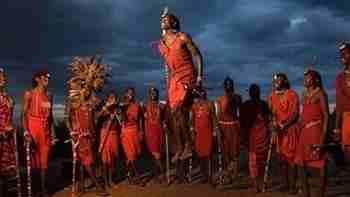 تأشيرة سفارة تنزانيا على الانترنت
يمكنك الآن التقدم بطلب للحصول على تأشيرة عبر الإنترنت لزيارة جمهورية تنزانيا المتحدة (كلاهما تنزانيا البر الرئيسي وزنجبار).يطلب منك ملء الإنترنت. سفارة
---
متطلبات تأشيرة تنزانيا
Passport (bio page, valid at least 6 months);
A clear Front face photo as passport
Proof of Accommodation;
Return ticket of the flight (not mandatory);
Yellow Fever Vaccination.

---
---
Tanzania Visa Application
Applicants must complete the Tanzania Visa application form then provide the relavant process documents via email. Within 3-7 business days, Tanzania approval eVisa will send to your provided email in attach PDF. Passport must be at least 6 months validity from the date of arrival. Visa Application Form
---
Tanzania Tourist Visa
Tanzania Tourist Visa: Visas are required for all citizens traveling to Tanzania. Foreign nationals may apply for a visa online in advance of travel. You can now apply for an Online Visa to visit the United Republic of Tanzania (both Tanzania Mainland and Zanzibar).
Tanzania Visa Information
Tanzania Visa: It is a electronic authorization granted by a Tanzania Immigration to a eligible foreign nationals, allowing them entering the country, remain within, or to leave the country. The eVisa system allows visa applicants /international travellers to apply for their Tanzania visa in the easiest way through anywhere in the world. Types of Tanzania visa: Single Entry visa for 30 days, Multiple Entry visa for 90 days, business visa, Transit visa and Referral Visa. Simplified procedure to visitors from worldwide. Application Form
---
Types of Tanzania eVisa
1, Single entry 30 days Tanzania Visa: This type of Tanzania visa (Single Entry Visa) is granted to foreign nationals for the purposes of Visit, Tourism, Leisure, Holiday, attending Conference, Humanitarian and charity activities, Family Visit, Health Treatment or any other purpose any other related activities. Single entry visa immigration requirements
---
Tanzania Multiple Entry 90 days eVisa: This evisa may be issued to foreign visitors who come for Official visits, Government Missions, family re-union or any other circumstances as may be determined by the Office of the Commissioner General of Immigration, which call for frequent visits to the United Repubpc of Tanzania. These are like Directors of Companies registered in Tanzania who do not reside in the country, Spouse or member of a family (Family re-union), Bilateral Agreement Representatives, Private or Government Consultants, etc. Check Multiple Entry Visa Requirements Online
Tanzania Business Visa: Tanzania Single Business Entry Visa: This visa may be issued to those expatriates who wish to come for short-term assignments which in any way do not exceed 90 days. It may be issued to such foreign expatriates so as to allow them to enter in the United Repubpc of Tanzania for the following purposes. Apply here
---
Tanzania Multiple Entry Visa for American Citizens
Multiple issued to American citizens: who wish to go for Holiday or Tourism purposes, as they are not entitled to ordinary Visa. The maximum validity of this Visa is 12 months. However, the holder of the Multiple Visa cannot stay in the country for twelve (12) consecutive months. They are required to leave the country at most every three months. Check Multiple Entry Visa Requirements for American nationals, they are required apply for this type of Visa. American nationals who wish to visit Tanzania for tourism or holiday purposes, they are required apply for this type of Visa Apply here.
Tanzania Visa Validity
The validity period of the Single Entry eVisa is 90 days after arrival , while for the multiple entry eVisa, the validity period is 1 year after arrival. However, under the Multiple Entry eVisa, visitors can only stay up to 90 days Per Entry. Check Tanzania Business Visa. Visa Validity
Tanzania Visa Extensions To extend your e visa, you need to visit the immigration center which is located in Dar es Salaam. It is not possible to extend the validity online, as of now. Therefore, to extend your visa, you need to visit the immigration centre there, and fill out the application form. Visa Extensions
---
Tanzania visa check
| | |
| --- | --- |
| Travel purpose | Tourism, Short-term assignments, |
| Validity | Maximum stay of 30 days |
| Destination | Mainland Tanzania and/or Zanzibar |
| Mandatory | For all citizens eligible |